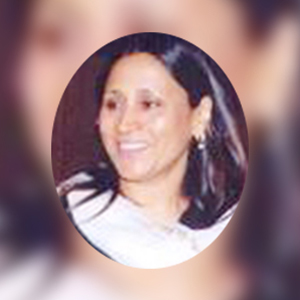 Mrs. Dhara Jaipuria
Pro Vice Chairperson MMI India
'There is nothing in a caterpillar that tells you that it is going to be a butterfly…'
And so it is with children too…they are Nature's most beautiful and precious gifts for us, carrying with them immense potential and infinite possibilities!
Dear Parents and Guardians, Children give us immense joy and a thousand reasons to smile. As adults, it becomes our duty and privilege to ensure that we give them the best possible education and upbringing…one that will allow them to express themselves and discover their true identity!
We, at MMI, strive to do just that…
For us, each child is a unique entity and is treated with a lot of love and care.
We understand that academic skills of children are honed once they step into 'regular school' and so the joyous task of helping children get into a fun filled routine falls in our hands!
It is in play school that the earliest 'social' interactions are initiated as the little ones make their first friends.It is here that responsibility is taught to them- in taking care of their belongings and taking pride in what they create!
MMI has state of the art infrastructure and a staff of well-trained teachers to ensure that the first few school years for a child and his/her parents are enriching, fulfilling and replete with happy memories!
'Your children are not your children. They are the sons and daughters of Life's longing for itself. They come through you but not from you, And though they are with you yet they belong not to you.'
Khalil Gibran
May the children at MMI find joy in learning and discovering, in singing and dancing, in reading and reciting, in drawing and colouring… and grow up to be confident and self assured global citizens!
Best wishes
Dhara Jaipuria